Mød Lauri van Ommen fra Friendly Fire

Inden SPOT 2018 introducerer MXD dig til flere af de internationale branchepersoner, som har bekræftet deres deltagelse på årets SPOT. Her kan du møde booking agent Lauri van Ommen fra Friendly Fire.
Du kan møde alle MXD's internationale gæster til MXD's Superbowl, vores årlige SPOT networking-arrangement mellem den internationale og danske musikbranche, som finder sted lørdag d. 12/5 i Århus Bowlinghal.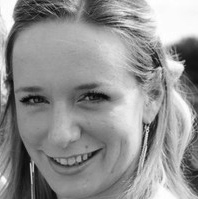 Name: Lauri van Ommen
Company: Friendly Fire
Title: Booking Agent
Based in: Amsterdam
Can you tell us a bit about the company's history and its roster? Friendly Fire is an entertainment company based in Amsterdam, The Netherlands. With an experienced team in place, we work on artist management, bookings, concert promotion, publishing and events for a variety of artists, both national and international on different levels of involvement. We own for instance Best Kept Secret Festival, Indian Summer Festival, Tuckerville Festival and promote many shows with domestic and foreign artists. We work with James Bay, The Libertines, Rodriguez, Christine & the Queens, Angus & Julia Stone, alt-J, The 1975, George Ezra, Macklemore, Litte Steven, Lykke Li, Agnes Obel and many, many others.
– and a bit about the acts you personally work with at this moment? James Bay, Christine & The Queens, Little Steven, Haim, Gus Dapperton, Keir, Julien Baker, Lord Huron.
What was the moment you decided you wanted to work with music? When I was young, and listen to a lot of different styles of music. I started with a DJ career when I was 16 until I was 22. After that I decided I wanted to start working as a booking agent, and now a few years later here we are 😉
What are your favourite Danish acts? I think a lot of great music is coming from Denmark.
A few of my favourites from Spot festival last year: Mantua, Soleima, D/troit
Best show you've ever seen hands down? Justin Timberlake