Mød Thorsten Harm fra Rodeostar

Inden SPOT 2018 introducerer MXD dig til flere af de internationale branchepersoner, som har bekræftet deres deltagelse på årets SPOT. Her kan du møde Thorsten Harm fra Hamburg-baserede Rodeostar.
Du kan møde alle MXD's internationale gæster til MXD's Superbowl, vores årlige SPOT networking-arrangement mellem den internationale og danske musikbranche, som finder sted lørdag d. 12/5 i Århus Bowlinghal.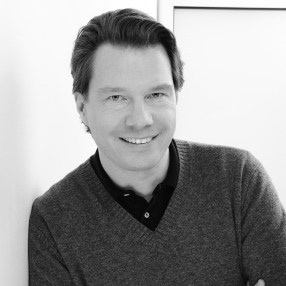 Name: Thorsten Harm
Company: Rodeostar
Title: Managing Director
Based in: Hamburg
Can you tell us a bit about the company's history and its roster? Rodeostar has worked with both domestic and international artists in G/S/A and abroad since 1997. In the post-millennial years Rodeostar began booking concerts and established a full 360-structure offering independent artist management, booking, label services and music publishing. Today Rodeostar offers worldwide distribution via Soulfood Music Distribution and is booking concerts within its core territory of Germany, Austria and Switzerland as well as Thorsten Harm represents artists as an booking agent worldwide.
After working as an artist manager for acts 4LYN, Sick Of It All and Tribe After Tribe, Thorsten launched Rodeostar Records and signed Gold-awarded Scandinavian acts WE and The Cumshots along with German pop/rock stars Lotto King Karl and Extrabreit. Rodeostar's current roster includes Devilskin (NZ), Dead Letter Circus (Aus), Dust Bolt (Ger), Dust Bowl Jokies (Swe), Helhorse (DK), Karma To Burn (USA), King Of The North (Aus), The Carburetors (Nor), Waltari (Fin) and many more.
– and a bit about the acts you personally work with at this moment? At the moment, I am booking and promoting tours for COVEN, KARMA TO BURN, PHIL CAMPBELL AND THE BASTARD SONS, THE QUIREBOYS, HELHORSE, DUST BOLT in G/S/A. Also, I am hosting Sankt Hell Festival – a two-days in-door Stoner/Doom event in Hamburg. Furthermore, I am representing various acts as an agent worldwide for Napalm Events: JINJER, KONVENT, NERVOSA, MEGAHERZ, etc.
What was the moment you decided you wanted to work with music? When I was a student I became a driver for a vip service agency for the music industry. After a few days on this job I knew, that this is the industry I wanted to work in.
What are your favourite Danish acts? Helhorse, Konvent, Go Go Berlin
Best show you've ever seen hands down? There were many. Biohazard, Black Rebel Motorycle Club or Ramstein to name a few… and Go Go Berlin's awesome show at Spot a few years ago!