Mød Sophie Roberts fra 13 Artists

Inden SPOT 2018 introducerer MXD dig til flere af de internationale branchepersoner,som har bekræftet deres deltagelse på årets SPOT. Her kan du møde Sophie Roberts fra 13 Artists.
Du kan møde alle MXD's internationale gæster til MXD's Superbowl, vores årlige SPOT networking-arrangement mellem den internationale og danske musikbranche, som finder sted lørdag d. 12/5 i Århus Bowlinghal.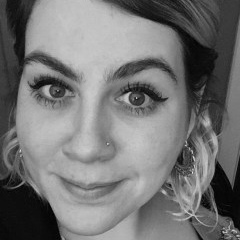 Name: Sophie Roberts
Company: 13 Artists
Title: Booking Agent
Based in: Brighton, UK
Can you tell us a bit about the company's history and its roster? Booking agency based in Brighton working with a variety of artists including Radiohead, Arctic Monkeys, Portishead, Bloc Party, Stone Roses, Blossoms, Benjamin Clementine, and Jamiroquai to name but a few.
– and a bit about the acts you personally work with at this moment? Being a relatively new agent I am taking my time to develop my own roster of exciting, passionate and hard-working artists. This currently includes artists from Australia, New Zealand, Denmark (Nelson Can), Ireland, and the UK.
What was the moment you decided you wanted to work with music? Having trained as a vocalist with my passion being vocal arrangement, toured in bands, programmed a venue, and worked as a session singer, I can't really remember.
What are your favourite Danish acts? Nelson Can, but then I am biased of course.
Best show you've ever seen hands down? Hard to say. There have been many standout shows: John Grant at Royal Albert Hall, Susanne Sundfor at St George's Church, LCD Soundsystem at Olympia Theatre, Perfume Genius at Royal Festival Hall, Patti Smith at Field Day… there are many!