Mød Olivia Sime fra ITB (UK)

Inden SPOT 2018 introducerer MXD dig til flere af de internationale branchepersoner, som har bekræftet deres deltagelse på årets SPOT. Her kan du møde Olivia Sime, booking-agent hos ITB.
Du kan møde alle MXD's internationale gæster til MXD's Superbowl, vores årlige SPOT networking-arrangement mellem den internationale og danske musikbranche, som finder sted lørdag d. 12/5 i Århus Bowlinghal.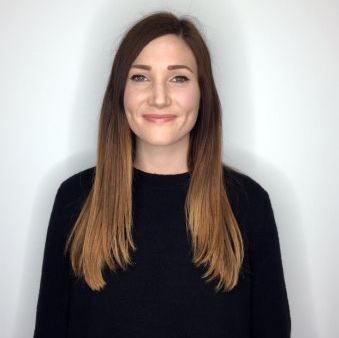 Name: Olivia Sime
Company: ITB
Title: Booking Agent
Based in: London
Can you tell us a bit about the company's history and its roster? The company was established in 1978, by Barry Dickins and Rod MacSween, who still run the company today. They were working on acts such as Aerosmith and Neil Young back then, and still are now. Today, ITB has a wealth of acts on the roster including Adele, Bob Dylan, Mumford & Sons, Biffy Clyro and Pearl Jam.
– and a bit about the acts you personally work with at this moment? I represent a fiery political punk band based in Austria called Petrol Girls. They recently signed to Hassle Records and have been touring all of Europe's punk festivals.
Then there's Orchards, from Brighton, UK. A Math-Pop/Indie band who've just signed to Big Scary Monsters. Really fun and catchy. I recently picked up an act (i'm going to describe it as 'emo-gaze'!) called Tennis System, based in the US, who I saw out at SXSW. I'm very excited to get them over to Europe for the first time.
What was the moment you decided you wanted to work with music? Probably when I was in college. I was so in to going to live shows, and collecting music and talking about it. I couldn't get as enthusiastic about anything else.
What are your favourite Danish acts? The Raveonettes – my boss Steve used to book them for a long time. And Iceage.
Best show you've ever seen hands down? Rammstein at Download Festival and Marilyn Manson and Rob Zombie at The O2 Arena.