Mød Oliver Bergmann fra Oktober Promotion

Inden SPOT 2018 introducerer MXD dig til flere af de internationale branchepersoner, som har bekræftet deres deltagelse på årets SPOT. Her kan du møde Oliver Bergmann, grundlægger af tyske Oktober Promotion.
Du kan møde alle MXD's internationale gæster til MXD's Superbowl, vores årlige SPOT networking-arrangement mellem den internationale og danske musikbranche, som finder sted lørdag d. 12/5 i Århus Bowlinghal.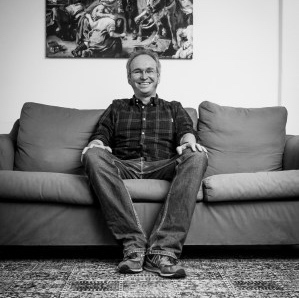 Name: Oliver Bergmann
Company: Oktober Promotion
Title: Co-Founder, PR Manager
Based in: Hamburg
Can you tell us a bit about the company's history and its roster? Together with my colleague Niels Andersen I launched Oktober Promotion in 2004. We offer promotion services (specialized in print and online promotion) for the German market and works for a lot of international labels and dsitribution companies and also for German major and indie labels. The aim is always to promote acts that one of us likes (we're four people in the office), this can be anything from a singer/songwriter to a thrash metal band – it always helps if a guitar is involved.
– and a bit about the acts you personally work with at this moment? Right now I work on a lot of americana/folk/country-orientated artist like Courtney Marie Andrews, Shakey Graves or John Prine.
There is also a french Retro/Soul group called Theo Lawrence and the Hearts, which are great and Teitur is back with a new album, which is exciting. But we also have a lot of rock acts in the roster like Blackberry Smoke, Rose Tattoo or Australian/Canadian newcomer The Lazys.
What was the moment you decided you wanted to work with music? Always loved music and I always wanted to work in the business, but it took a bit time to get a possibilty, but then I got a student job at Warner Music more by accident and then I was hooked.
What are your favourite Danish acts? Kashmir, Kellermensch
Best show you've ever seen hands down? Pearl Jam, Madison Square Garden, 8.7.2003