Mød Harri Davies fra Concord Music Publishing

Inden SPOT 2018 introducerer MXD dig til flere af de internationale branchepersoner,som har bekræftet deres deltagelse på årets SPOT. Her kan du møde Harri Davies fra Concord Music Publishing.
Du kan møde alle MXD's internationale gæster til MXD's Superbowl, vores årlige SPOT networking-arrangement mellem den internationale og danske musikbranche, som finder sted lørdag d. 12/5 i Århus Bowlinghal.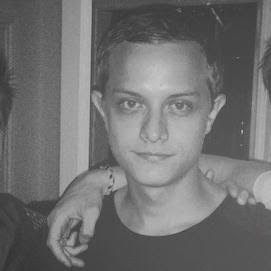 Name: Harri Davies
Company: Concord Music Publishing
Title: Senior A&R Manager
Based in: London
Can you tell us a bit about the company's history and its roster? Concord Music is an independent, worldwide leader in the development, acquisition, and management of music publishing rights. In addition to the London office (where I am based) we also have offices in Los Angeles, New York, Nashville, Berlin, and Cleveland. We look after a vast and historic catalogue of works by some of the most treasured names in music history such as George Harrison, Creedance Clearwater Revival, Phil Collins and Pink Floyd. Our active roster is super diverse and includes writers such as Oh Wonder, Kaiser Chiefs, Cathy Dennis, Daft Punk, Mr Hudson and Mark Ronson. Concord Music also has a varied recorded music arm which includes storied imprints such as Loma Vista, Stax, Rounder and Fearless Records.
– and a bit about the acts you personally work with at this moment? I work across writers including: Mr Hudson, Goldfingers Christian Rich, Professor Green, Cathy Dennis, Chris Loco, Gez O Connell/R I T U A L and Nicola Roberts.
What was the moment you decided you wanted to work with music? I'm not sure I could pinpoint an exact moment in time… it all just kinda happened.
What are your favourite Danish acts? Mew, Trentemøller, Private – Thomas Troelsen is a brilliant songwriter.
Best show you've ever seen hands down? Walking into an unbilled show from Nas – playing to 100 people. With Mark Ronson DJ'ing.