Mød Daniel Monsell fra RFB (Rockfeedback) Concerts

Inden SPOT 2018 introducerer MXD dig til flere af de internationale branchepersoner, som har bekræftet deres deltagelse på årets SPOT. Her kan du møde Daniel Monsell fra Rockfeedback.
Du kan møde alle MXD's internationale gæster til MXD's Superbowl, vores årlige SPOT networking-arrangement mellem den internationale og danske musikbranche, som finder sted lørdag d. 12/5 i Århus Bowlinghal.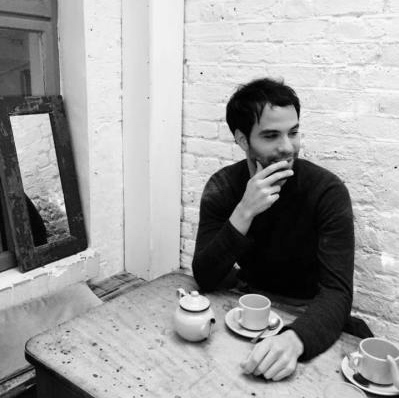 Name: Daniel Monsell
Company: RFB (Rockfeedback) Concerts
Title: Managing Director
Based in: UK
Can you tell us a bit about yourself and the company's history? I have been working in live music and events for 10+ years, and am currently Managing Director at RFB Concerts & Events – driving the creative on the planning, curation and development of the company's festival properties and building and maintaining the RFB UK concerts roster. This includes the likes of Father John Misty, Flume, MØ, Songhoy Blues, Unknown Mortal Orchestra, Sunflower Bean, Johnny Flynn, Toro Y Moi, Anna of The North, Dream Wife, Julien Baker, Onoehtrix Point Never, Iceage, Faber & Faber Book launch events and many more.
The festivals we run and book include Visions festival in London in August, By The Sea in Margate in September and an arts and music series called Illuminations. RFB has a sister record label called Transgressive Records. I have also previously and concurrently worked as an Event Director and Booker for Activations and Projects in music for the likes of Spotify, The Guardian, Amazon, Channel 4, Xbox, BT, BPI/Brit Awards and others. This includes booking, event directing and working on the creative for campaigns in music from these brands featuring artists such as Damon Albarn, Laura Marling, Ed Sheeran, Skepta, Blondie, Nick Cave, Ellie Goulding, Mumford and Sons, PJ Harvey, John Legend, Metronomy, Jarvis Cocker, and many more. Most recently I am involved with the set-to-be launched new Hackney Arts Centre venue in Dalston, and am looking after the live music programming there. The venue is an old renovated cinema, with a 1400 cap standing room and 800 cap seating theatre.
What was the moment you decided you wanted to work with music?
What are your favourite Danish acts? I work with and promote artists such as Iceage (I have them playing tonight, May 8th), and also Mø, amongst some others.
Best show you've ever seen hands down? Been so many – but I'm going to say these 3: Prince at Electric Ballroom, David Byrne at Royal Festival Hall and Nick Cave at Hammersmith Apollo.