Mød Josh Holliday fra Dots & Dashes

Inden SPOT 2018 introducerer MXD dig til flere af de internationale branchepersoner,som har bekræftet deres deltagelse på årets SPOT. Her kan du møde Josh Holliday, redaktør på det britiske musikmedie Dots & Dashes.
Du kan møde alle MXD's internationale gæster til MXD's Superbowl, vores årlige SPOT networking-arrangement mellem den internationale og danske musikbranche, som finder sted lørdag d. 12/5 i Århus Bowlinghal.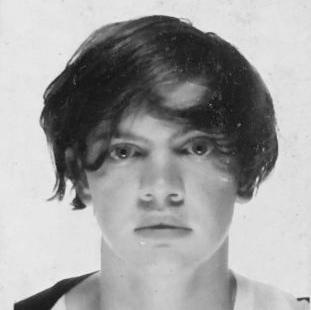 Name: Josh Holliday
Company: Dots & Dashes
Title: Editor
Based in: London
Can you tell us a bit about the site's history? The exact age of the site is unknown – like a stray mut, its birthday was never precisely recorded – but it has been alive and, relatively speaking, well for many a year. Its past has been littered – albeit sparingly – with the odd accolade here and award there, while its future will, hopefully, take it to Denmark more frequently than ever before.
The purpose of the site is to promote emerging artists and (predominantly) independent labels; there are no stylistic restrictions when it comes to genres and such, so we hope that the scope covered is as varied as it is vast.
What was the moment you decided you wanted to work with music? There was neither a lightbulb nor watershed moment, but a profound – if perhaps somewhat premature – infatuation for the Manic Street Preachers and fellow South Walians Super Furry Animals would feature somewhere, for sure.
What are your favourite Danish acts? Historically speaking, I would have to say Mew – both Frengers and And the Glass Handed Kites proved very formative records for me personally – but more contemporarily, When Saints Go Machine's potent avant-pop has always resonated, while Soleima's skipping, hip-hoppy take on popular music has impressed. Overall, though, I'd have to say that Blaue Blume's mark has left the most lasting impression; I desperately hope a second record basks in the morning sun one day.
Best show you've ever seen hands down? Either one of Björk, on the Volta tour of 2008, or Frank Ocean at Flow Festival last summer. The latter's ability to transform a huge disused power station into a place of supreme, palpable intimacy was quite something, and his performance was one of meticulous brilliance. In short, it had me scouring Discogs for Blonde on horribly overpriced vinyl in no time.